Redefining the Software Quality Process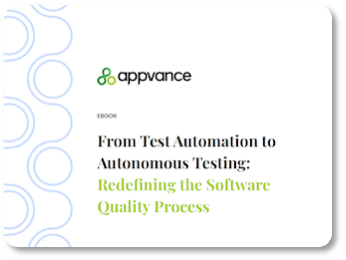 According to GitLab's 2021 Global Survey, development organizations still indicate that testing is the top cause of release delays. But there might be some relief on the horizon.
The capacity to deploy artificial intelligence (AI) at scale has opened the door to new methods of applying autonomous modeling to application testing. Now, AI and machine learning (ML) can be used to enable vast increases in the ability to create tests, opening up entirely new possibilities for improvement. It's truly a new paradigm for both test creation and test execution.
In this eBook, you'll learn:
How deploying autonomous testing in concert with test automation could be the solution that finally breaks the testing bottleneck.

Autonomous testing can be deployed most effectively under the oversight of a test automation engineer—while tests are launched and created autonomously, the business rules and areas of focus are still guided by human expertise.