No Data, No Tests, No Service?




The Importance of API Testing
As microservices architectures become more and more pervasive, the need for API Testing will only continue to grow. But how can teams address the many challenges presented? Watch this on-demand webinar to learn more.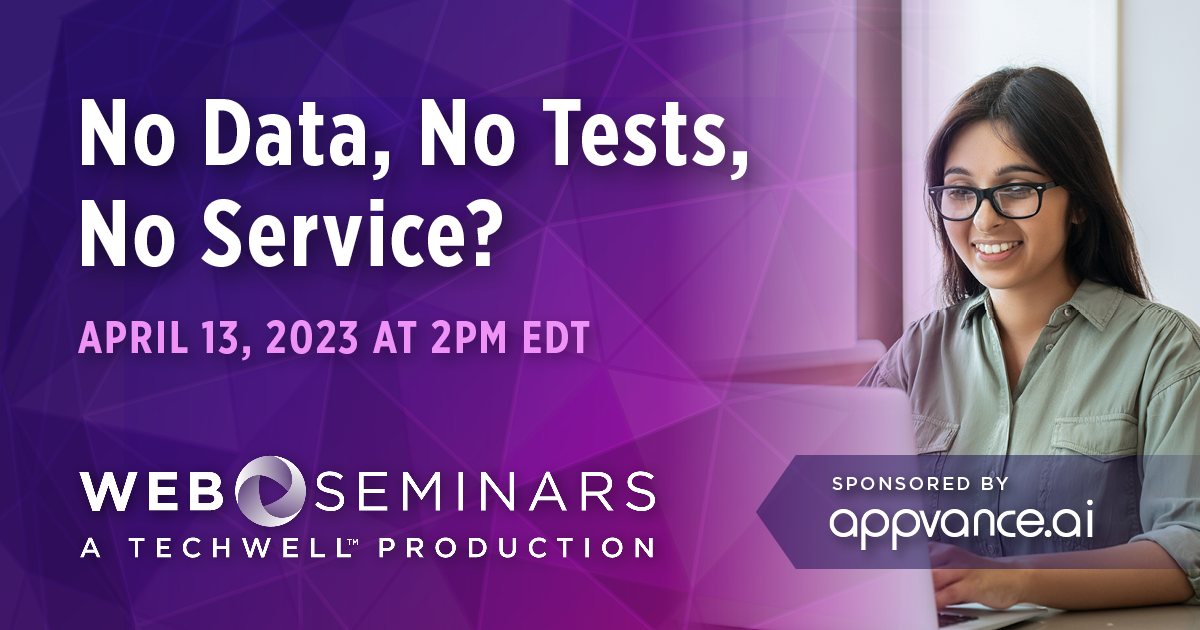 In this recorded talk, Kevin Parker, VP of Product at Appvance, discusses techniques that teams can use to keep up.
Watch the webinar to learn:
How AI can help teams achieve much greater automation of API tests.

How to enable non-technical testers to support API test automation

What the rights tools and skills are to help teams tackle deeply complex API and microservices testing
Register to watch the

webinar recording
There are several avenues and techniques that teams should be leveraging to help them stay on top of the accuracy and performance of their microservices architectures. Watch the webinar recording to learn more.