Application Coverage:


What It Is and Why You

Need It for Success
Many quality teams measure success based on the number of scripts written and deployed, or via Test Coverage. Application Coverage is a more complete measure of the effectiveness of your testing program yielding more issues more quickly.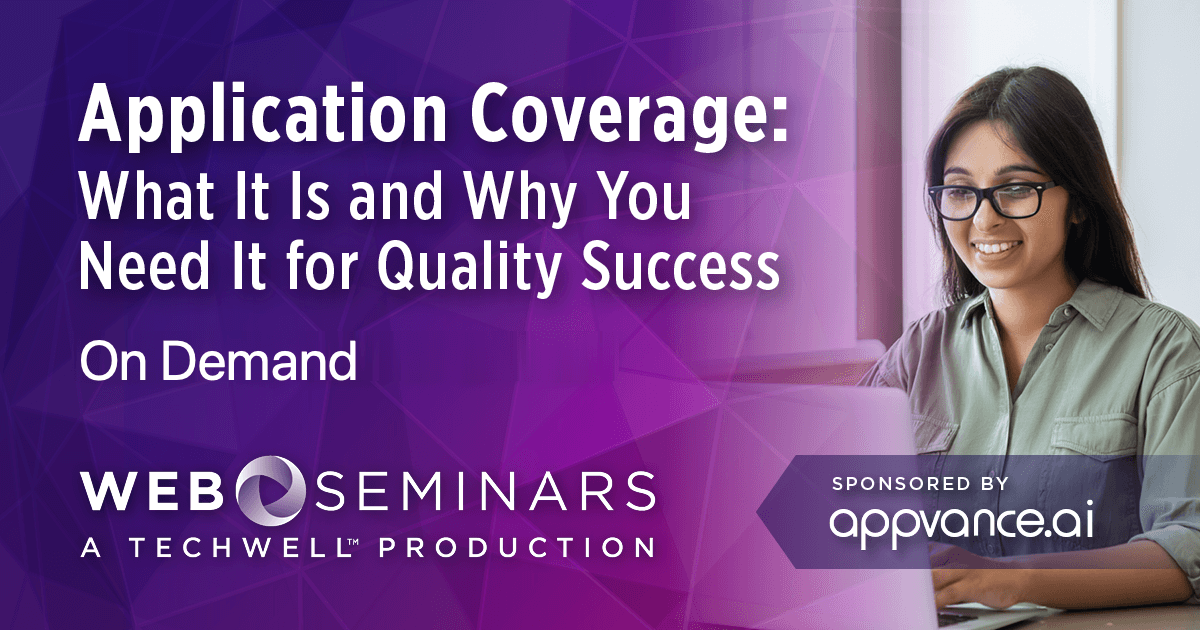 In this recorded talk, Kevin Parker, VP of Product at Appvance, explains the impact that Application Coverage will have on your quality program.
Watch the webinar to see:
How Application Coverage is defined

How Application Coverage compares to Test Coverage and other quality metrics

What the implications are of achieving high levels of Application Coverage in your quality program
Register to watch the

webinar recording
Learn how to benefit from adopting a testing approach that maximizes Application Coverage, achieved with an AI-native approach to autonomously generating and executing tests.