Accelerating Quality Maturity:
The

Automation Journey and




Where to Start
When software development teams adopt test automation, they tend to follow a straightline approach. But autonomous testing can help you approach this process differently, as we present in this on-demand webinar.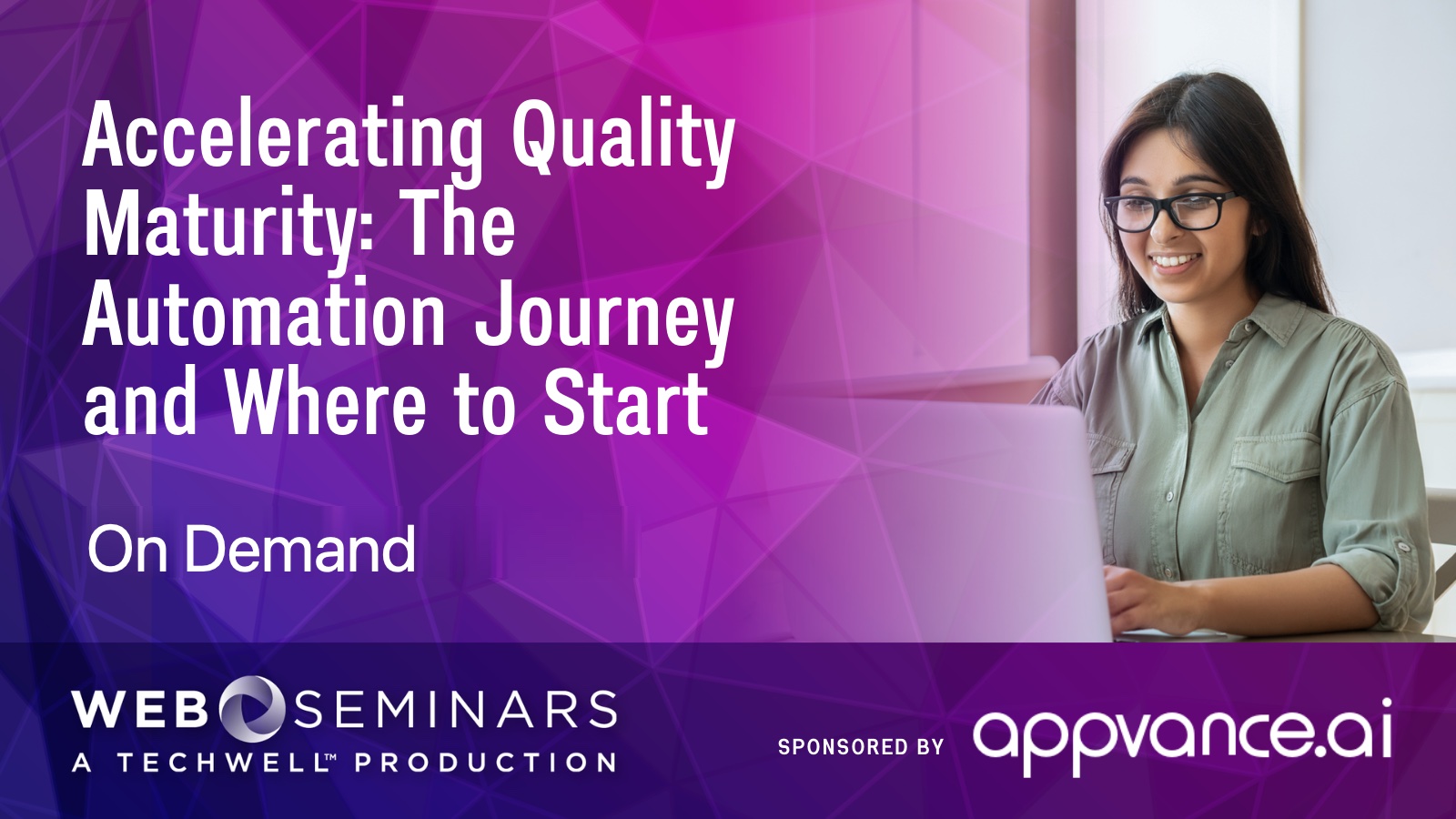 In this recorded talk, Kevin Parker, VP of Customer Success at Appvance, discusses the impact that autonomous testing will have on your quality program.
Watch the webinar to see:
How to get started with real AI-based Test Automation

What is Autonomous Testing and how can it help you advance more quickly

How you get better application coverage by writing fewer test scripts

And why AI turns QA Automation Engineers into a strategic IT resource
Register to watch the

webinar recording
Whatever your current level of automation, from none to 100%, adding AI to your coverage will reduce the costs and delays associated with automation, drive out those unforeseen risks and errors, and change how you think about application quality.