Autonomous Software Testing:


A Case Study
See how AIQ has helped a large automotive supplier support tremendous growth in their application portfolio, enabling a significant business expansion.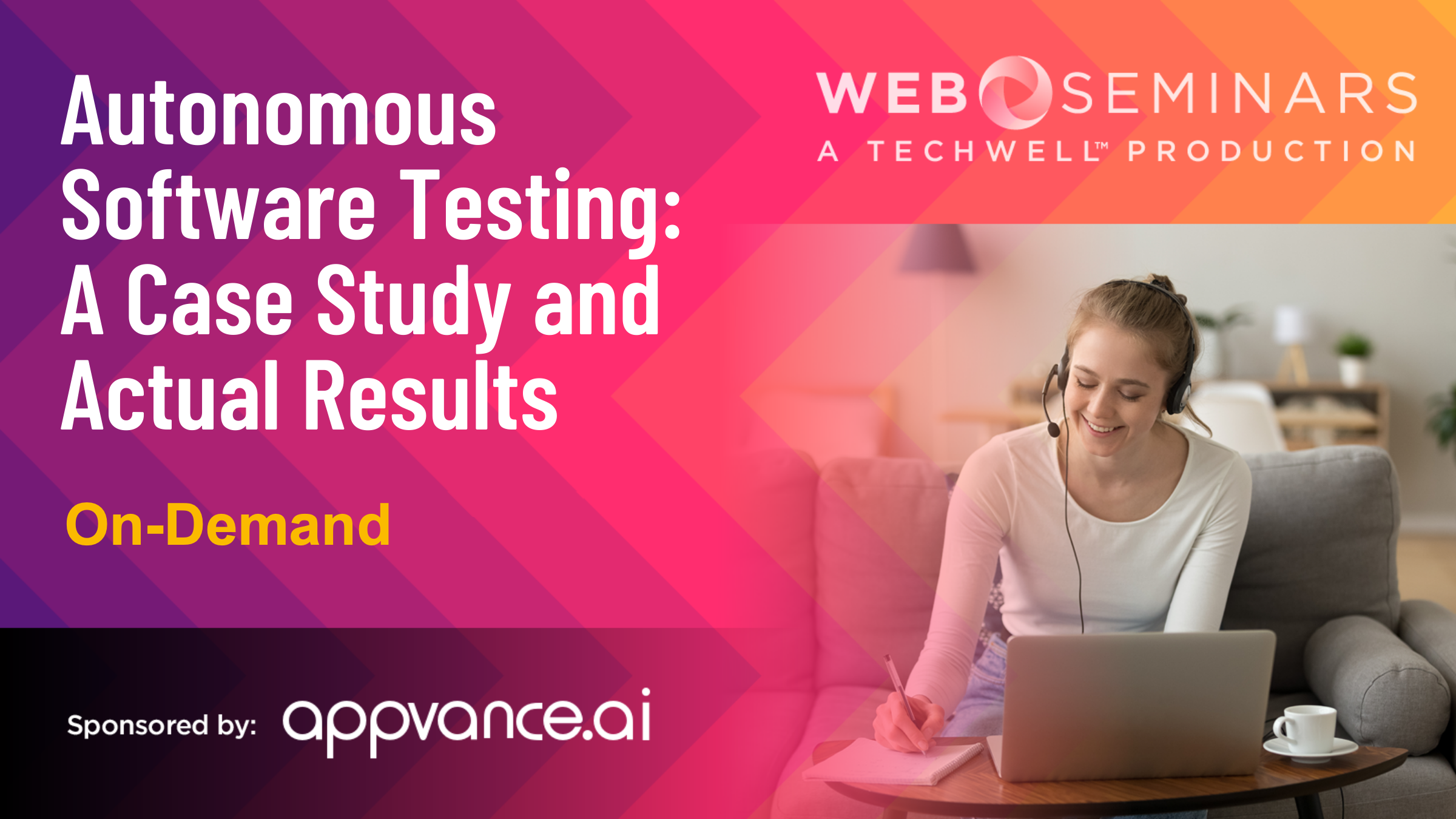 In this recorded talk, Appvance CTO Kevin Surace shares the details of our work with a multibillion-dollar automotive parts e-commerce company using AI-driven Autonomous Testing.
In this webinar, you'll see:
What true autonomous testing is, and how it differs from test automation

How AI-driven autonomous tests vastly improves your coverage of user journeys in your test program

How our customer runs a complete set of functional tests with each new build using AI-generated scripts, and enables regular Load and Performance testing

The exponentially increased efficiency of our customer's lean quality team
Register to watch

the webinar recording
See how autonomous testing using AIQ transformed the quality of this leading auto parts e-business, supporting significant growth, higher data quality, and an excellent user experience while empowering this lean team for success.