A Strategic Approach to

Delivering Software Quality



See how autonomous software testing, enabled by cutting-edge AI, can take your testing program to the next level by providing visibility into all areas of your application. You can improve coverage and focus your efforts on the use cases that matter most.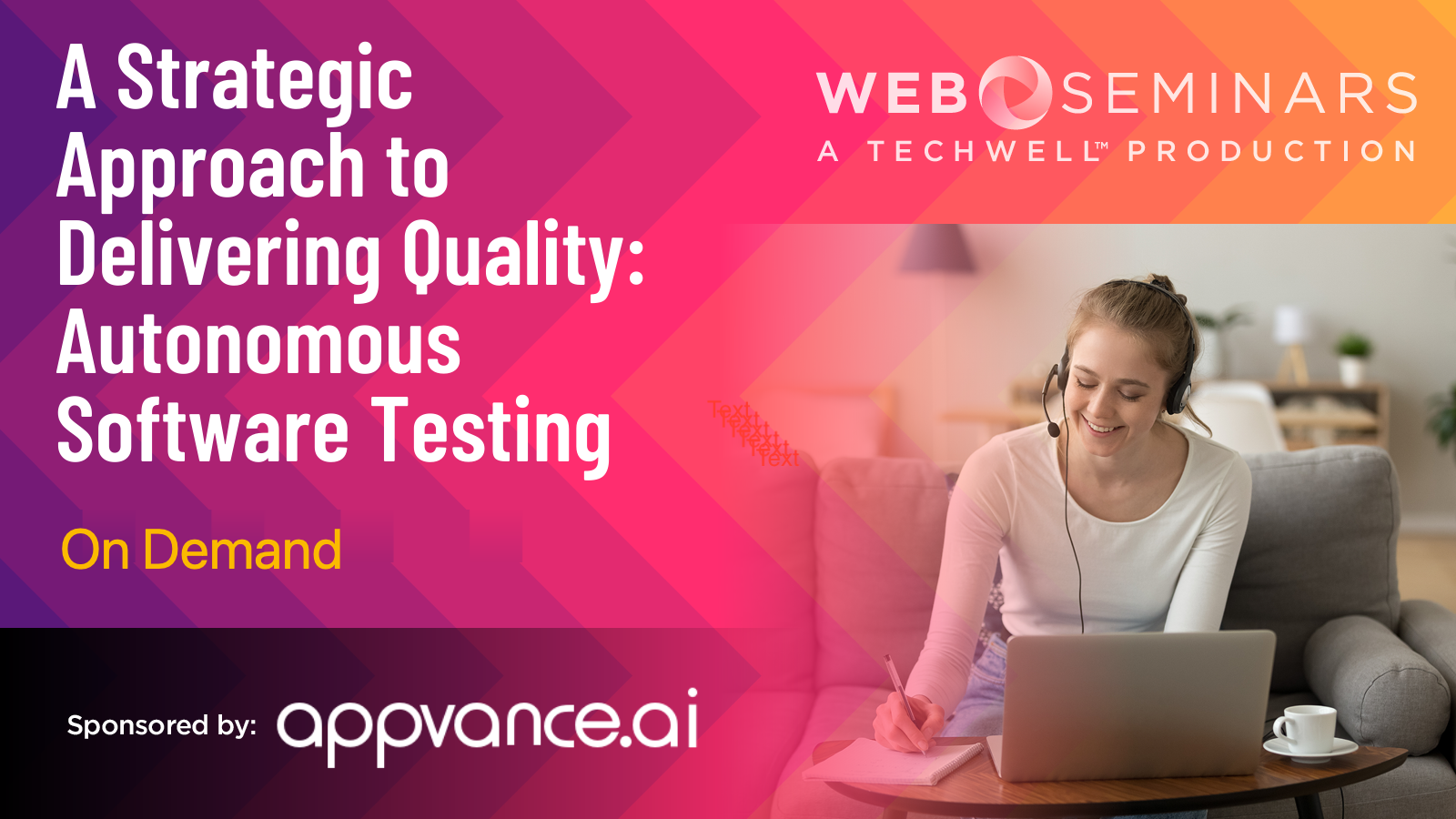 In this recorded talk, Appvance VP of Customer Success Kevin Parker shares how AI-based testing fundamentally shifts not only how we test, but what we test. By combining the domain knowledge of your experts with the expert-system that is our AI, we'll create an application specific intelligence that can autonomously test your system without human oversight or assistance.
Watch the webinar to learn:
How to focus on finding bugs not on how many tests we can automate

That we can use artifacts in plain sight to train the AI on our business rules, validations, and behaviors

There is deep meta data that the AI can exhibit that shows where the defect density is high, where performance is slow, and where the application is not being tested
Register to watch the

webinar recording
QA teams struggle to balance resources to meet the testing requirements, to match the velocity of the dev team, and to certify the quality of the code.

See how AI-driven autonomous testing provides a complete perspective on testing that positions your team, and your application, for maximum impact.