Maximizing Your Investment in Test Automation

with Script Reuse



When creating test automation, reusability is a key consideration against the required time investment. Extending the applicability of scripts for functional testing to other test types could be a productivity game changer. This webinar shows how easily test reuse can be done in AIQ.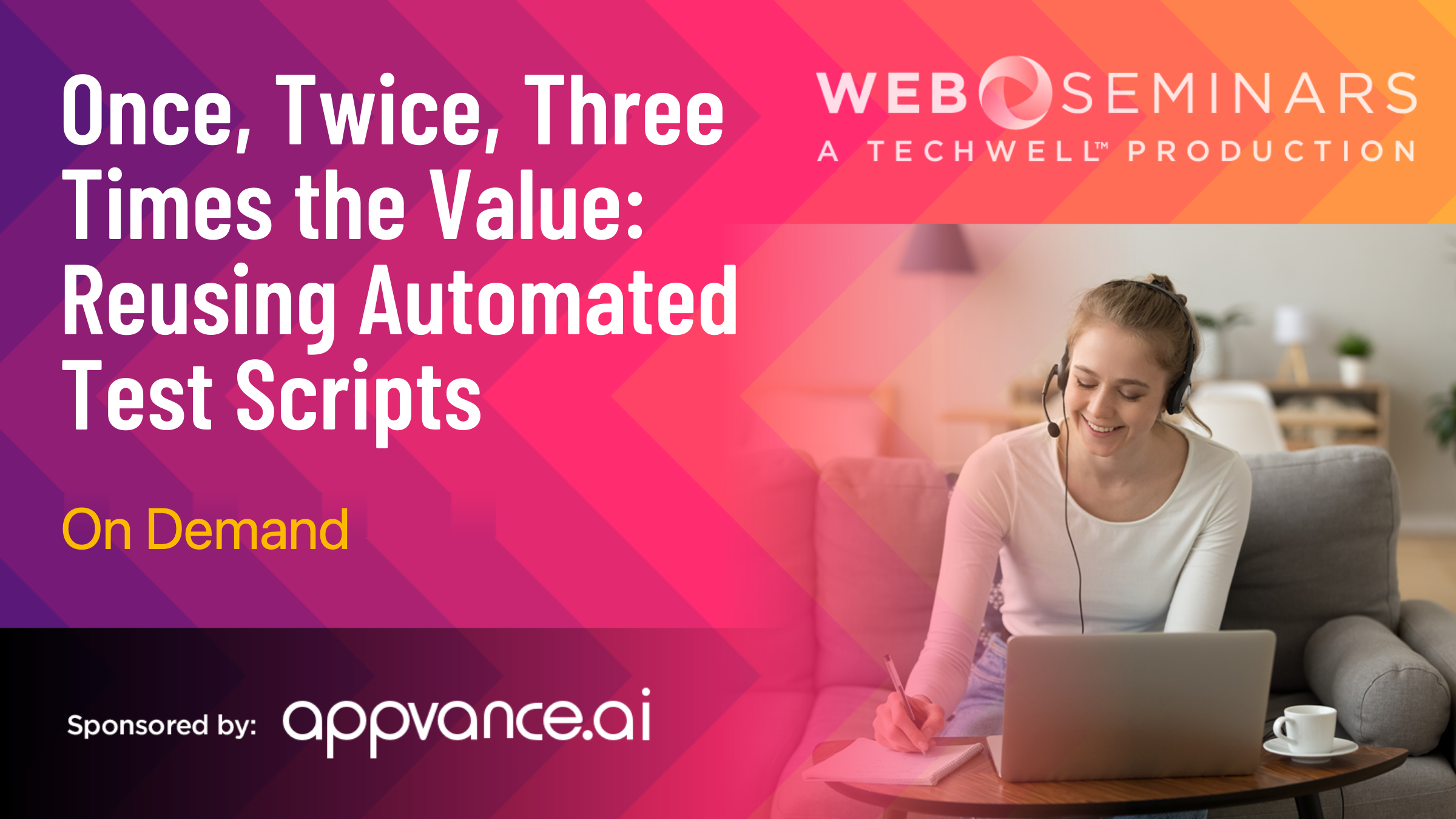 In this recorded talk, Amanda Burma, Director of Solutions Architecture at Appvance, discusses the impact that test reusability has on the ROI of your automation program.
Watch the webinar to see:
How to combat the complexity of managing multiple point solutions in your testing portfolio

Factors to consider in your test automation strategy

The ease of reusing Functional test scripts for Load & Performance and Security testing in the AIQ platform
Register to watch the

webinar recording
QA teams struggle to balance the resources needed to meet testing requirements, including running timely load, performance, and security tests to ensure the optimal customer experience.

See how AIQ makes script creation and reuse across all key test types seamless and simple, maximizing your automation investment.